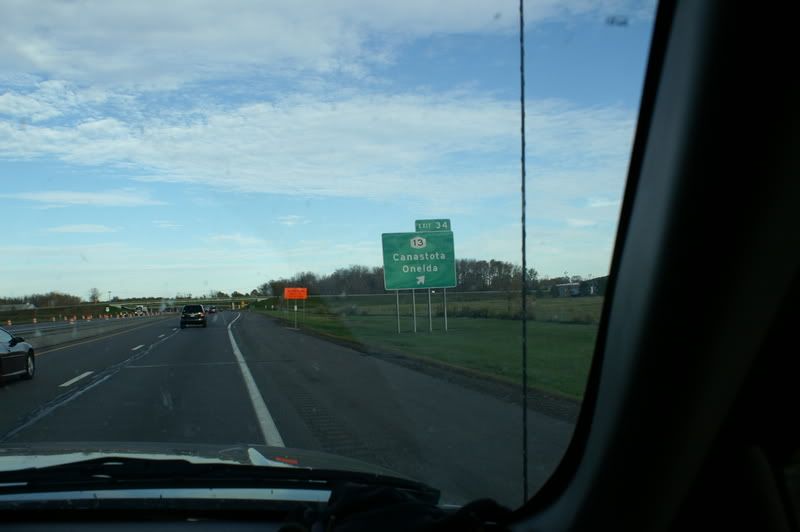 Well, 87 days and 12,210 miles later, we're home; and how sweet it is! Although we thoroughly enjoyed our big adventure, there is no place like home. But let's be clear, that mileage was not all travel. We estimated 8,500 to 8.700 miles for the actual trip. The remainder of the mileage was to and from family or friends, and inside the national parks.
We're told that central NY had a pretty dry summer while we were away. Therefore, our fall color is pretty dull. When there has not been enough moisture to sustain the trees, the leaves turn a dull color and then drop pretty quickly. So we came home to a yard full of leaves to be picked up.
It was 71 degrees when we backed into the driveway at 4:30 yesterday afternoon. But the forecast was for a cool front to move in overnight, bringing rain with it. I awoke some time during the night, and could hear rain falling. It's been raining all day.
It gave us a really good excuse to kick back and rest today. No sense dragging clothes, etc. through the rain to bring them into the house. Right??
As this will be our last post to this blog, we want to thank our family and friends for their hospitality during our stay with each of them. Additionally, we'd like to thank our 'new friends' for all their encouraging comments via our blog. And most importantly, we thank God for keeping us safe through our travels. It's great to say that we arrived home yesterday without a single dent, or even a flat tire. Well, except for the ones inflicted by us during our little mishaps, but fortunately those were not serious either.
By the way, we've had many comments about Sal's photographs along the way. If you would like to see more of the trip, feel free to check his website. He took thousands of shots; so it will take him some time to go through them. But he will select his favorites to post on the existing website. The address: http://photosal.tripod.com
Thanks for traveling with us, and thanks for your comments and notes of encouragement along the way.
Fay